marketing secrets for private practices
The ultimate marketing secrets for private practices
Are you building your private practice? As an obstetrician, gynecologist or fertility specialist, you can now find out what patients are looking for before they choose their doctor. You can find out exactly what information to put on your website and how to influence the patient's choice of a specialist. And you can tap into our international research project, and build your online presence based on real patient search data in OB-GYN and fertility.
The ultimate marketing secrets for private practices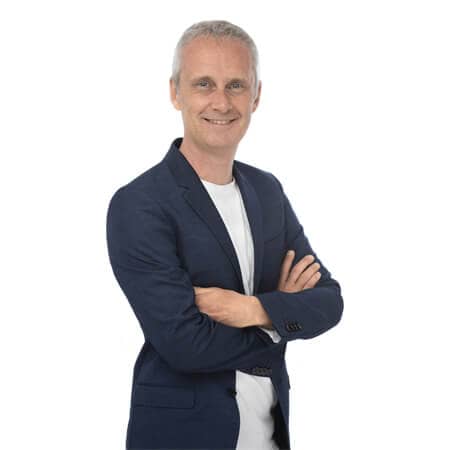 Kris Borgraeve
April 16, 2021
Secret #1: Patients spend hours checking you out
marketing secrets for private practices
It may come as a shock.
Patients spend hours on mobile phones doing research before they choose an obstetrician or a gynecologist. Our data across dozens of strategies that we run for OB-GYN customers shows, that patients will google anything relevant to their situation: symptoms, treatment pathways, what-to-expect questions and descriptions of antenatal care, descriptions of gynecological procedures and statistics about assisted reproductive techniques.
As part of our strategic approach to marketing, we measure the time spent on specific pages about certain topics. It shows that patients spend more time when there is information that is well-presented: almost like a magazine article (as opposed to boring-medical-encyclopedia-style copy).
Why does this matter?
Because in those hours, decisions are made. Preferences are developed. Choices are justified. This is where you, as the owner or manager of an OB-GYN or fertility practice, can influence the process.
Secret #2: It's the information. And it's more than that.
marketing secrets for private practices
From 2016 to early 2021, we assessed 32 digital strategies for specialist doctors in private practice. The data shows that a well-built information sheet (we call it a Content Page), creates a yearly average return of 33 patients for that particular condition, treatment or service.
This is where patient information, strategically chosen and executed by a team of communication experts, becomes a predictable lead generation system. Leading specialists know this, and put in place strategies to regularly add quality content to their website.
You will see that some obstetricians or gynecologists just thrive and their practice keeps expanding. That is because – apart from good patient information – something else is at play here.
We all make intuitive decisions. So do your patients, when they compare outdated, slow, unprofessional websites…to contemporary, responsive, fast-loading and well-made websites.
Our creative team knows what patients expect, and creates outstanding designs to present the information.
Your reputation as an excellent gynecologist has to be reflected in that first impression when patients google you.
Why does this matter: We are human beings and we make intuitive choices. The appearance of your web presence works in that spectrum and a less-than-ideal first impression can make or break your private practice.
Secret #3: There is data you can use to get more patients
marketing secrets for private practices
From our tech hubs in Tilburg (The Netherlands) and Perth (Australia), we have been running an exciting research project since 2016. The goal was to map Patient Search Behavior in the field of obstetrics, gynecology and fertility treatment.
Our medical journalists wanted to know what patients actually do online, before they choose a specialist. We mapped approximately 500 essential search terms extracted from Google search behavior in this niche. We then integrated the data across dozens of new websites and measured the additional traffic, generated by this optimized content.
Across the strategies, traffic increases of up to 10x were measured, and between 30 and 60 patient leads per month per practice as a result. The data-based approach use a simple logic: we build content based what we know patients are searching for.
The data research can be applied to your local market, and allows you to engage in predictable business growth as you build your private practice.
marketing secrets for private practices
The digital marketing approach my team has been applying, helps obstetricians and gynecologists build a successful private practice.
The data about what patients google for is the foundation for a content strategy. The actual content is written for the patient and yet, we keep an eye on what makes the search engines happy. And everything is presented in a contemporary design, magazine-style, so the patient feels comfortable navigating through your information.
That, in brief, is how you can plan the next 5 years of your practice as a business.
Schedule a free appointment
marketing secrets for private practices
Are you ready to explore how content marketing can help you build your practice?
Schedule an online and free appointment with our digital strategist today.