3 simple habits you should introduce now to manage your online reputation
Not ranking on Google is a frustration we often hear about when we talk to prospective clients. It is a challenge for many practice owners and a challenge that we love taking off your plate. I will explain the most common mistakes we come across when we analyze medical websites. We offer a solution for each of these mistakes.
3 simple habits you should introduce now to manage your online reputation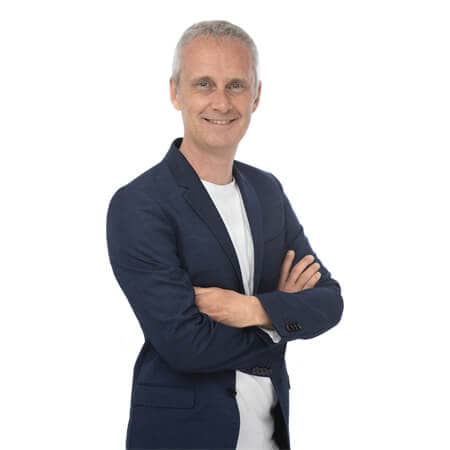 Kris Borgraeve
June 16, 2021
#1 habit - See what your patient sees
Online reputation from the patient's perspective
What exactly helps you evaluate your current online reputation? It's easy to miss critical aspects of your digital presence when reviews, web pages, and social media posts are living a life of their own. And it's even riskier if you haven't taken the time to educate yourself on the patient's online behavior that applies to your niche.
So let's cover the basic platforms where your reputation might not be as ideal as you think:
Google reviews
Facebook comments
Forums
Google My Business
Your own website
Hospital and group practice websites

A strategic approach is like a spring cleanup. First, you want to assess the situation. As you – or a qualified professional – go through all these places where you could 'show up', you may be utterly satisfied and happy. If all is neat and tidy, up-to-date, and up-to-standards: big hooray.
Most of the time, when a customer hands over their digital strategy to our team, we identify the corners that someone has been cutting in the past. Sloppy setups for Google My Business, old information on a hospital or group page, outdated or broken links on websites. It all adds up in two ways:
First, Google's algorithm detects the inconsistencies, and – purely from a digital perspective – you are now suddenly less reliable. Lower rankings are one of the symptoms.
Secondly, patients who detect digital anomalies are one step closer to thinking that your entire practice has an issue with accuracy or attention to detail. Now that's the last thing I would want to feel when choosing an obstetrician.
Online reputation leadership
I often hear doctors say they don't know who has the details for their website, or Google My Business. I use a simple metaphor and ask the gynecologist if they know where their house keys, ID, or smartphone are. Most will locate these three items immediately.
It is no different with digital assets. These are the login details for your domain, the password for your Google My Business, or access details to your social media accounts. If you don't treat those details as essential business information, you are neglecting important assets that affect your OB-GYN practice as a business.
Taking the lead is often about collecting all information and doing a solid assessment of your digital assets. Are your accounts in good standing? Is the information displayed on various platforms accessible and is it up-to-date and consistent?
Google goes as far as to compare the formatting of your address on your website, to the one entered on your Google My Business profile.
We help our customers with the strategic setup of the whole spectrum of tools in the digital toolbox: domain hosting, website hosting, Google My Business, and the applicable extras you may need to carry out an effective online campaign: YouTube, Facebook, Instagram, LinkedIn or Mailchimp.
If you are unsure about your current situation and the tools you may have in place, let's have a chat about your own digital 'spring cleanup'.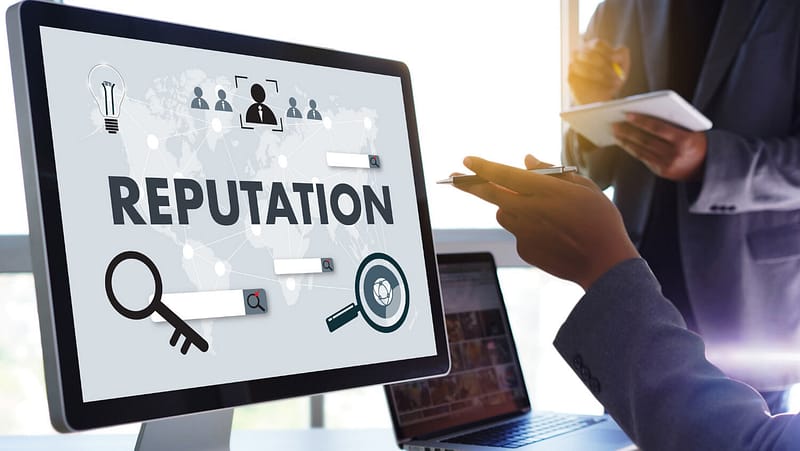 Online reputation and planning
The successful practices I see – and the ones we work with – are the ones that take the time to make a plan. As your competition becomes more intense, you may find out that the digital space is getting more prominent when it's about your patient lead generation.
That's where a digital strategy comes into place. It helps you navigate the ever-changing world of digital consumption, with a clear roadmap for your specialty which is obstetrics and gynecology (or fertility treatment).
The plan starts with a thorough assessment of where you are at. The main business focus of the practice, growth opportunities, strengths, competitive situation, and other aspects of your practice are assessed first. Then we use Patient Search Behaviour data to map the content that you may need, to attract more patients. If you have chosen to be the leader in hysterectomies in your area, you need content pages on that topic. It's a little more advanced than that, but I just want to give a simple summary of the methodology.
The second leg of a digital plan is to describe where you will be in 12 months. In terms of additional new patient consultations, web traffic, overall Google visibility, amount of deliveries or amount of new fertility treatments.
The data then defines what needs to happen. It's like talking to the architect before calling in the bricklayer. Once we know how big the house will be, we can count bricks.
The OB-GYN practice managers and specialists I work with, are often relieved once they get clarity on their 'digital architecture'. If we want to be visible for X,Y,Z, we start building content for…well X,Y,Z. If we want more, we add more.
So if you are keen to make your online reputation a real magnet for new patient leads, let's have a chat. I look forward to learning more about your goals and plans for your practice.
Schedule a free appointment
Are you ready to explore how content marketing can help you build your practice?
Schedule an online and free appointment with our digital strategist today.