5 reasons to choose us for OB-GYN digital marketing
If you are an obstetrician, fertility specialist or gynecologist looking for a strategic marketing partner, then how do you make your choice?
5 reasons to choose us for OB-GYN digital marketing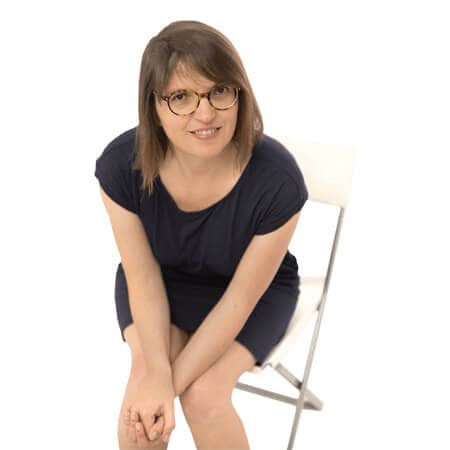 Els Van de Veire
May 8, 2021
In this article, I will give you 5 not-to-ignore reasons to choose Digital Practice for OB-GYN.
#1 - We know your industry
We know you and the nature of your practice. When we write your copy or optimise your existing content, we know what we are talking about. Endometriosis, pre-implantation genetic testing, cesarian sections,… Our team of medical web designers, developers and copywriters is familiar with your content and your niche of the medical industry. Ultimately, this means that you don't lose time explaining what you do, who your audience is, and which type of surgeries you perform, or what is included in an antenatal care package.
#2 - We know your target audience
OB-GYN digital marketing and target audience
We know your target audience better than anyone else, probably even better than you do. That is because we perform ongoing keyword research for OB-GYN (Patient Behaviour Research) and we know exactly what your audience is googling for and how often.
For example, did you know that people google "Endometriosis" every month on average 800k times in the United States? That is a lot of people and a lot of traffic to be distributed.
Having access to this data is extremely important so that you can adapt your content to match with popular searches. It is fair to say that having a page on endo will attract more visitors to your website and ultimately bring more patients into your waiting room.
We do more than keyword research. We have access to the collective Google Analytics data of all our OB-GYN clients which gives us insights into your target audience's age group, interests, lifestyle choices, and more. No one else can give you this. So that is another reason to choose Digital Practice for OB-GYN digital marketing.
#3 - Excellent medical web design and development
OB-GYN digital marketing, web design and web development
We are known for our excellent designs and web development. Those are not just our words, those are the jury's words as we have been nominated for the 2021 Australian Web Awards.
We encourage you to check out our portfolio. All our examples are related to medical web design for obstetricians, gynecologists and fertility specialists.
When we say excellent development, it is important to emphasize that we believe you deserve the best of the best. And though this work is very technical, and often happens behind the scenes, you can rest assured that we follow all best practices and get excellent technical SEO results for all our clients. This is often forgotten, when a digital marketing agency focuses only on content marketing. We do both: our search engine optimisation has a strong focus on content and content strategy. Equally important though is the technical execution and we are confident in saying that our work cannot be improved.
#4 - From good ol' Australia to the world
OB-GYN digital marketing from Australia to the world
Australia? Yes, that is where we are based, mate. 😭 However, we work all over the world and have a team in Europe (The Netherlands) too. We are used to working in different time zones and we use Zoom, Skype and email. We pride ourselves on communicating quickly and efficiently.
We have great systems in place to keep track of tasks and todos and we are available for your questions, both during the production process and afterwards.
#5 - In-house design, development and communication
OB-GYN digital marketing is done in-house
We do not outsource to low-cost countries. All work is done in-house by our teams in Australia and Europe: from design, development to project management to communicating with you.
Schedule a free appointment
Are you ready to explore how content marketing can help you build your practice?
Schedule an online and free appointment with our digital strategist today.