Helping
OB-GYN practices thrive
The only agency in the world specializing in medical marketing for fertility specialists, gynecologists and obstetricians.
Before a patient books a consultation, they look for information. Clear information that helps them understand endometriosis, PCOS or fibroids for example. The content we produce for gynecologists gives patients what they are looking for and builds trust and rapport.
Pregnant women have specific information needs. Explaining the milestones of antenatal care, discussing birthing methods, or highlighting the way you support women on their journey: we understand your patients and the communication they expect.
We understand fertility. Your patients want clarity and guidance in a visually reassuring way. We help fertility specialists communicate effectively and in tune with their patient's needs.
Building your successful private OB-GYN practice starts with a solid digital marketing strategy. With a strategy, you will know your competition, understand your audience, and get an insight in the keywords that people search for. Digital Practice helps you build a strong and effective marketing plan to get more patients and gain more status.
Not sure how digital marketing can help you build the practice you want?
Find out here.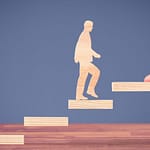 OB-GYN business development 3 little-known business development tips for your OB-GYN practice In this article, I will give you high-quality...
If you are an obstetrician, fertility specialist or gynaecologist looking for a strategic marketing partner, then how do you make...
In this article, I discuss two easy-to-implement social media examples that generate business opportunities for your medical practice
Schedule a free appointment
If you're not exactly sure what you need, a chat is always a great place to start. Get things going with a free consultation. Schedule an online appointment with our digital strategist today.